Today is really sunny outside, and not really that cold! So I decided to wear an outfit that would bring a little bit of summer to November!
I'm wearing a Rose - pink, floral maxi skirt from Dorothy Perkins, My favourite Joie boots, and a cute ivory sweater from Topshop <3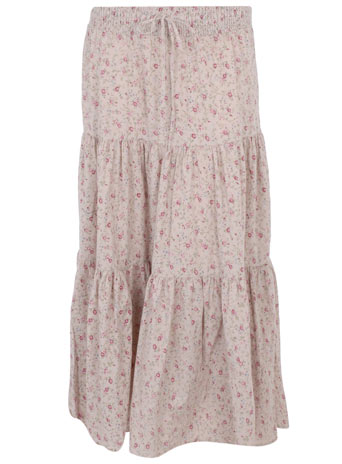 Dorothy Perkins Maxi Skirt
I'm also wearing two rings, both from Dorothy Perkins, and a necklace from Topshop.
Today I think I will carry my Cole Haan Raleigh bag because it's not often I can use it in winter in the UK as the rain would ruin it! plus I just love it - the perfect boho bag!
Hope you like it :) I will post actual pictures when my camera gets fixed!
Thanks for looking, Rachael,xoxo.